Welcome to Cruises and More
Cruises and More
Our team of cruise experts have over 100 years combined travel experience and have first-hand knowledge of many of the cruise lines we have selected to partner with and destinations the ships visit.
Our Logo
Our logo is designed to reflect the colours of cerulean seas and brilliant blue skies typically encountered on a cruise holiday. The four waves represent the four pillars of cruise holidays that we are experts in:
Ocean Cruises

River Cruises

Family Cruises

Expedition voyages
The ampersand joins the words and connects the "..and more" elements of our bespoke tailor-made services.
Why book with Cruises & More?
Established by respected award-winning cruise industry veterans Scott Anderson and Manish Suchde, Cruises & More has access to excellent rates on flights, hotels, car-hire, cruise travel insurance, and of course cruise holidays. It is always better to book via a travel agent than booking direct with the cruise line as we can offer alternative flights, hotels, and we often have exclusive fares that the cruise lines do not offer their direct callers.
Of course, all your cruise line loyalty points and benefits are applied, and being ATOL and ABTA bonded, your booking is safe and protected.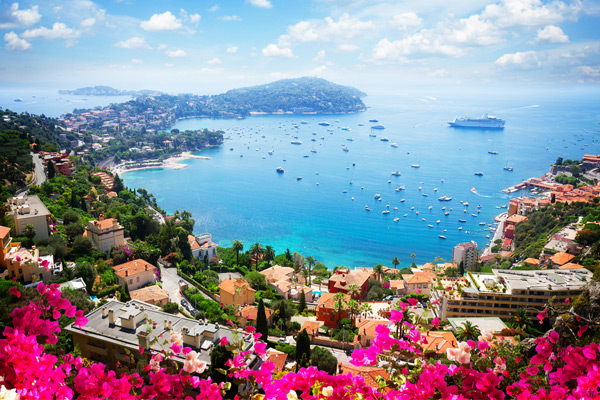 OUR SERVICES
Our luxury cruise specialists will help you arrange every element of your bespoke cruise holiday, all tailored to suit your own requirements, including:
Taxi services

Airport services

International flights

Overseas transfers

Pre- and post-cruise hotels and tours

Tours whilst on your voyage

Insurance (including cruise cover)

Private Jets

Cruise Ship & Yacht Charters

They can offer you their suggestions for hotel stays based on their own experience and recommendations for things to see and do in the ports visited.
Financial Security
Cruises & More holds an Air Travel Organisers Licence (ATOL), issued by the Civil Aviation Authority. Our ATOL number is 11408. All travel arrangements that include a flight are therefore ATOL-protected, meaning your money is safe in our hands. Cruises & More is also a member of ABTA, the Association of British Travel Agents. Our ABTA number is P8236/Y6708.
Flights
We have access to special rates and fares with all the main airlines and scheduled carriers, including rates for First Class, Upper Class, and Premium cabins, often only combinable with a cruise. We can also provide private jets, VIP lounges, valet airport parking and airport assistance if needed.
Accommodation
Whether it's a few nights pre-cruise stay in a luxury boutique hotel or something more lavish like a private beachfront villa, our experts can recommend first hand accommodation options for you. Paired with private in-resort transfers and luxury chauffeur services we will ensure you arrive in style.
Tours
Explore the destination before or after your cruise with a tailor-made tour. We have expert guides in all major countries ready to show you their city or locality like only a local can. Enjoy a safari in Africa, discover India's hidden riches or explore the jungles of Borneo.
Cruise
Working with only the best ocean, river, expedition and family-style ships, our hand-selected portfolio of cruise partners exemplifies high standards with award-winning service and cuisine. Allow our cruise experts can match you with the perfect ship.
OUR TEAM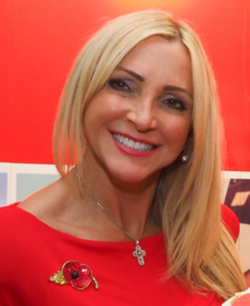 Angela Day
Global Sales & Marketing Director
Tel: 020 3475 3310
angela.day@cruisesandmore.co.uk
Angela Day has worked within the travel industry for more than 30 years starting initially within the cruise sector and has a passion for cruising and travelling around the world. She has joined the 'and More' brands at board level to create and develop innovative affiliate partnerships, to grow and enhance their Ambassador Club and network. Angela quotes 'I'm thrilled to have joined such a dynamic team and be part of this exciting journey. If you would like further information on how to be part of our affiliate network scheme, please email me and I would be delighted to assist!'
Angela has been an ITT Board Director for the past 12 years.
Personal awards include:-
Entrepreneurial Woman's Innovation Award UK 2016 Breast Cancer Now
Top 100 Travel Women in Business Award
CMX International Leading Women Entrepreneur small business award 2017 / 18
Fred W Finn
Global Brand Ambassador



Fred Finn has joined Luxury Cruise & More as Global Brand Ambassador. Fred W Finn is a Guinness World Record Holder, with the honour bestowed upon him in 1983 when Guinness World Records confirmed he had flown 15,000,000 miles. Fred also holds the record for the greatest number of flights as a passenger on Concorde, having made 718 crossings. Fred Finn has visited 139 countries, many of them more than once, and has a particular fondness for Kenya, which he has visited 600 times, and for the country of Georgia. Fred will be hosting special cruises and private events exclusively for clients and guests of Luxury Cruise & More. Learn more here - Fred Finn Global Ambassador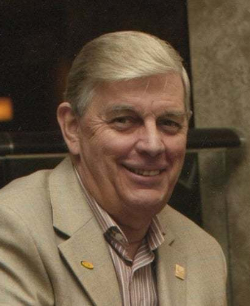 Scott Anderson
Cruise Product and Marketing Director
Tel: 020 3475 3340
scott@holidaysandmore.com
Scott first stepped on board a cruise ship some 30 years ago when he embarked on a seven-year sea-going career as a cruise ship photographer, and later as Duty Free shop manager. Scott has travelled the world and has lent his knowledge to managing and launching several well-respected cruise agencies. Scott enjoys expedition, river and ocean cruising with Asia being a favourite destination and enjoys all-inclusive smaller ships, along with good food and wine. He enjoys travelling off-the-beaten track and experiencing authentic destinations.
Janet Welsh
Senior Cruise Executive
Tel: 020 3883 8513
janet@cruisesandmore.co.uk
With over 40 years' experience in luxury cruising and travel, Janet leads the way in curating bespoke once-in-a-lifetime travel memories for our clients. Having travelled and cruised to the far corners of the world seeking unique and off-the-beaten-track shore experiences, stand out trips for Janet include New Zealand and Australia, the Caribbean together with expedition cruises to the Sea of Cortez and The Galapagos islands. Janet has also enjoyed many European river cruises as well as a memorable cruise down The Nile. Driven by good food and warmer climates, Janet likes to travel in style; anything from a luxury cruise liner carrying 250 guests to an intimate sailing boat of just 100 passengers. Janet brings a wealth of experience to our travel team and is known for going that extra mile to create unique luxury holidays for our clients.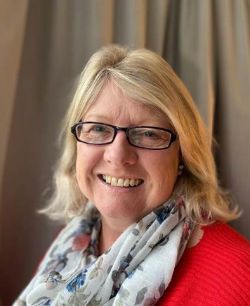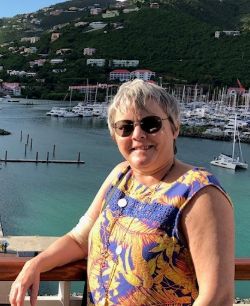 Jacqui Ridler
Cruise Executive
Tel: 020 3883 8517
jacqui@cruisesandmore.co.uk
Jacqui first stepped aboard a ship in 1981 where she was an entertainer playing the saxophone and singing. She worked most of the 1980s and 1990s on board various cruise ships sailing to amazing corners of the world. In 2006 she decided to put her travel and cruise experience to good use, and armed with a City and Guilds ABTAC distinction, she became a travel advisor. Since then she achieved the top award of CLIA Master along with numerous great service awards. Jacqui has first-hand experience of most cruise lines and tailors every last detail of the holiday to our clients requirements. Her favourite cruise line is Regent Seven Seas Cruises, with her favourite itinerary sailing the Black Sea on board Crystal Cruises Crystal Serenity.
Elaine Johnson
Cruise Executive
Tel: 020 3475 3320
elaine@cruiseandmore.co.uk
Elaine has over 30 years' experience in all different areas of the travel industry, working for several respected travel companies. Her love for travel began when she was just 5 years old, when she travelled around Europe with her grandparents. Elaine's career began in a small local travel agency, quickly moving on to becoming a reservations consultant at British Airways Holidays. After this Elaine moved to business travel before becoming a holiday courier and then on to luxury cruising where she has 10 years' experience. Elaine loves to cruise as there is so much variety, with her favourite being Crystal Cruises. Elaine enjoys history, beautiful towns and beaches.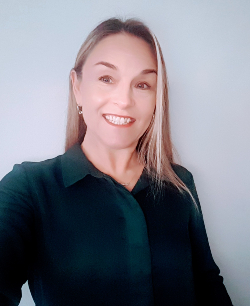 Manish Suchde F.Inst.TT
Co-Founder
Tel: 020 3883 8519
manish@cruisesandmore.co.uk
Manish leads the way in the travel industry with vast knowledge of holidays, cruises, and river cruises, with over 35 years' experience in travel. Manish has travelled to many destinations in the world, not only with work but also on family holidays. Manish has an excellent reputation in the travel industry and has established several successful businesses. Manish is a workaholic and his is motto is "work is worship". His favourite place, after extensive travelling, is London, as it has everything he desires and above all is his family home.